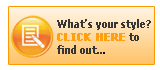 Frequently Asked Questions

Are your sunrooms custom-built or are they ready-made sizes?
Answer: Sunroom source sunrooms are custom-built to every order, so the windows and walls aren't manufactured until the homeowner's project has been designed. This means your room has windows that fit perfectly to give you the view you want. This is an important difference, because some manufacturers only have "stock" window sizes, which results in a room built to fit their windows, not your needs.
How can a sunroom be used?
Answer: A sunroom can be virtually any type of room you like. We have built sunrooms to be dining rooms, living rooms, playrooms, and exercise rooms. Because of the versatility in how you design and furnish the space, your new room can be whatever you like.
How much does a sunroom cost?
Answer: The cost of each sunroom is determined by many different things: foundation, where and how your dealer would attach to your house, local building code requirements, and your design ideas, just to name a few. The Sunroom Source custom-builds each room to the exact specifications of each order. Call your local Sunroom Source Dealer today for an in-home consultation to find out exactly how much your sunroom will cost.

Does a sunroom add to the value of my home?
Answer: Yes. According to Remodeling Magazine's Cost vs. Value report, a sunroom adds enough value to recoup over 66% of the cost right away. Over time, this investment in the enjoyment of your home is sure to pay off! This figure is the national average and more information about your local area is available in the November 2006 issue of Remodeling Magazine.

Will my sunroom withstand hurricane-force winds?
Answer: All Sunroom Source rooms are built using the highest quality materials available. Our windows are built to with withstand 130 mph, hurricane force winds and our room panels are engineered to withstand coastal winds. While no structure is 100% hurricane-proof, we have taken considerable measures to make our panels as safe and secure as possible.

What is Insulating Glass?
Answer: Insulating glass can help save on both heating and air conditioning bills. It consists of two panes of glass separated by an insulating air space. The insulating value is increased if the air space is filled with an inert gas such as argon. Insulating glass also helps to reduce outside noise, and reduces condensation on the interior pane.

What does Low-e mean?
Answer: Low-e coatings can enhance the energy efficiency of windows and doors, reduce condensation, and help screen out the harmful ultra-violet (UV) rays that fade your furniture, carpeting and paintings. These nearly invisible coatings can be applied to Sunroom Store sunroom windows in different ways to reduce wintertime heat loss in cold climates or to reduce summertime heat gain in warm climates.