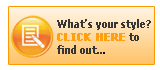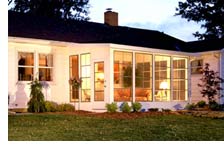 Vinyl Glazed Sunrooms for 3-Season Use

Enclose existing porches or add a complete room with roof:

True vacation-style living at it's best… the Palm Beach Sunroom allows you to enjoy the breeze and experience the best a screen porch has to offer.  When the weather doesn't cooperate, you can easily raise or lower the Vinyl Panels to keep wind and rain out of your room.  Porches stay cleaner, too, since dirt and debris don't blow in.
The Four Track Panels in our Palm Beach Sunrooms are uniquely designed and custom-made to perfectly fit existing openings so they are the perfect accompaniment to an existing screened porch.
Some popular uses for Palm Beach Sunrooms include:
Hot tub or swimming pool enclosure
Enclosing an existing gazebo
Play room
A relaxing sitting area off of a master suite
Enclosing the deck by the breakfast nook, for a perfect place for morning coffee
A room for entertaining during mild weather
Enclose existing porches or add a complete room with roof:



The 4-Track Panels in our Palm Beach Sunrooms complement any style home with clean lines and pleasing proportions.  The lightweight vinyl-glazed panels can be raised or lowered effortlessly to open up 75% of the window area to the breeze, or can be easily removed and stored, leaving screens in place.

Panels tilt in for easy cleaning and can be ordered in clear, bronze, or gray tints to reduce the sun's glare and solar heat gain.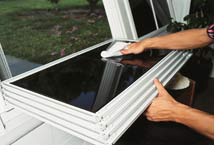 Lightweight, but heavy-duty, Vinyl 4-Track panels are constructed of durable aluminum frames with tough powder coat.  The frames hold mesh screens and lightweight vinyl-glazed panels in place.  The strong, 10-mil vinyl glaze we use provides panoramic views, while keeping wind and bad weather out.  If accidentally distorted, it will return to its original shape within minutes.  If damaged, it can be replaced by your Sunroom Source dealer.

We don't think any screen porch is complete without 4-Track panels.
Because these panels are custom-made, they make it easy to enclose your existing porch.  You can keep your screen porch and stay protected from dust, bugs, pollen, and weather.

Kick plate height is custom, windows can be nearly floor-to-ceiling for attractive appearance and best ventilation.